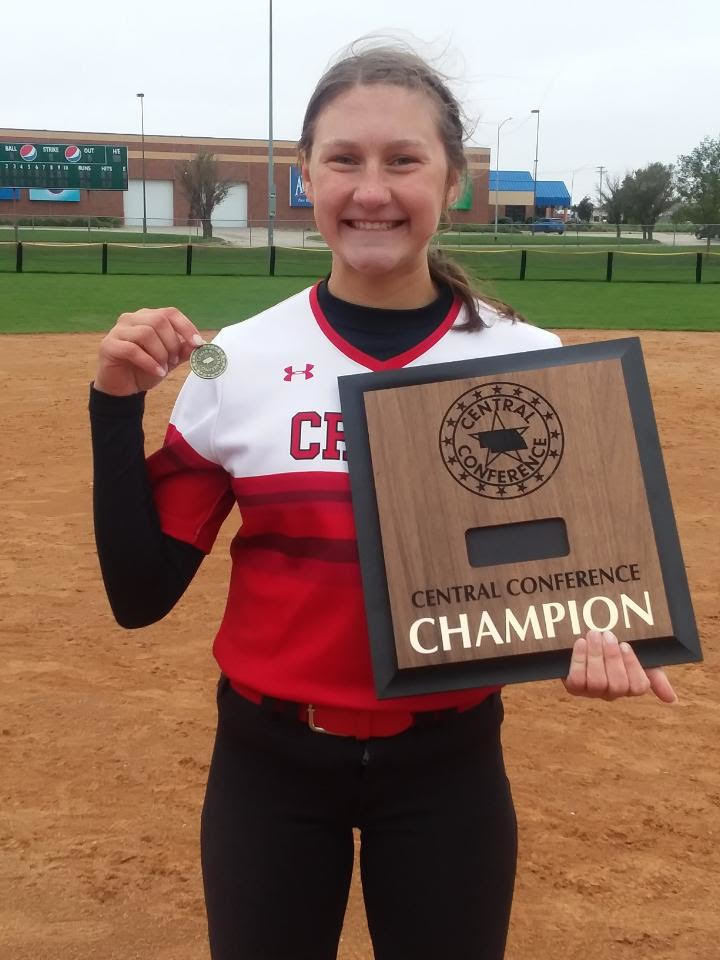 Crete/LL Softball team are Conference Champs!
Korinna Rodencal
Monday, October 07, 2019
Crete/LL softball team battled the cold and rain, but still had an awesome day on Friday, 10/04, at the Central Conference softball tournament. In three games played, the team scored 40 runs and only allowed two. The team hit 9 total home runs while only playing 10 total innings. The 1st game against Holdrege was a 12-0 victory. In Game 2 against Adams Central, the Cardinals scored 12 runs in the 2nd inning, to add to the 3 in the 1st inning for a 15-1 victory. Game 3 vs Seward started slow with no runs by either team in the 1st inning. The Cardinals made up for that by scoring 8 runs in the 2nd inning 4 in the 3rd and 1 in the 4th, for a 13-1 win. The Cardinals came away with the Conference Championship!
Crete/LL will host subdistrict play beginning Monday, 10/7, at the Crete High School field. The Cardinals 1st game against North Bend Central is at noon. See the full tournament bracket below.