EDIT MAIN
Special Events

Grandparents Day, the Gala Dinner & Auction, the Warrior Classic Golf Tournament, the Coming Home alumni event or any of our other special functions and events only succeed with the strong support of parents, alumni, and friends of Lincoln Lutheran. The volunteer efforts, donations, and participation of all of these groups are vital parts of everything we do.
---
Warrior Classic Golf Tournament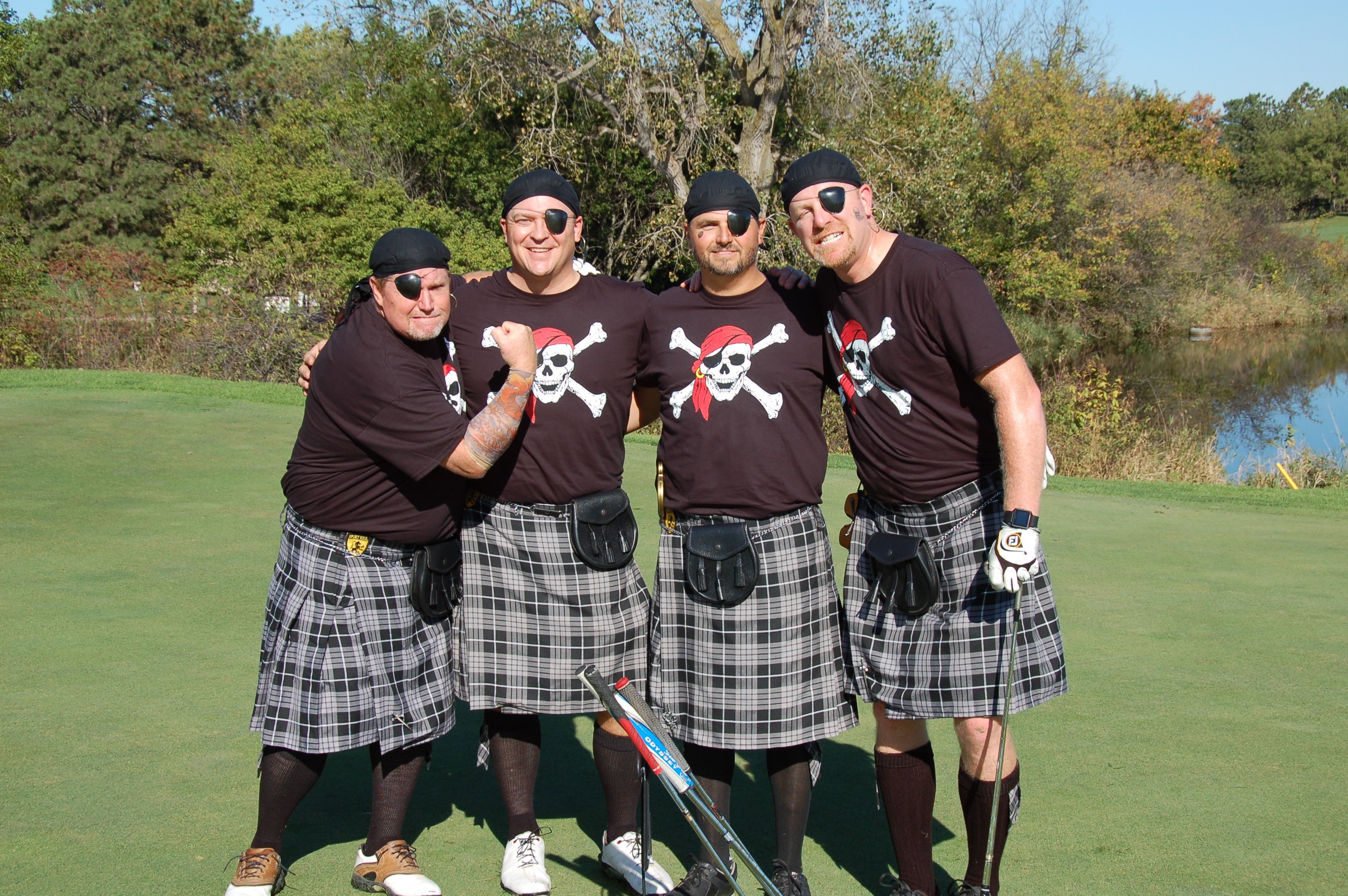 The 25th annual Warrior Classic Golf Tournament was on September 25, 2020 at Woodland Hills. We were blessed with great weather, the largest number of teams (41), largest amount of sponsorships, and 47 alumni involved in playing or sponsoring the tournament!
---
Grandparents Day

Grandparents Day is a special day set aside for grandparents of current Lincoln Lutheran students to attend a gathering with snacks and sit with their grandchildren in chapel along with the entire student body, faculty, and staff.

2019 nearly 180 grandparents attended
2018 nearly 250 grandparents attended
2017 nearly 175 grandparents attended
2016 nearly 225 grandparents attended

---
Coming Home
On Friday, October 2, 2020, the annual Coming Home Tailgate Party took place before the Homecoming football game. Approximately 150 people enjoyed smoked pulled pork served before the game.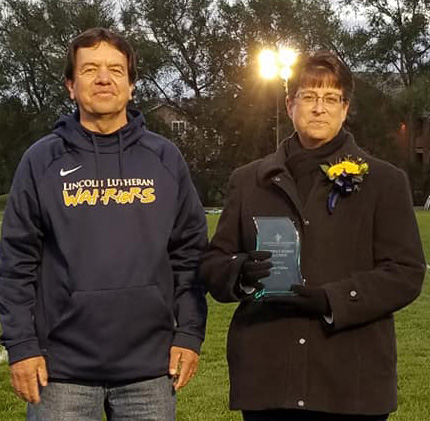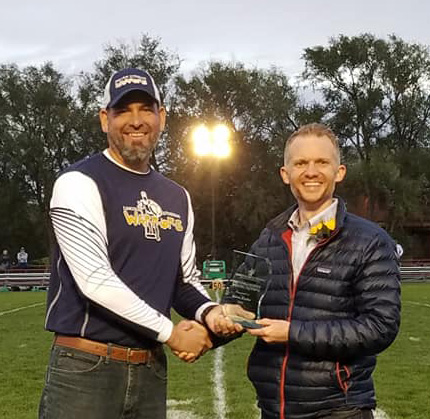 Andrea (Roeber) Veleba, Class of 1985, was honored as Distinguished Alumni and Aaron Kuehn, Class of 2002, was honored as our Distinguished Young Alumni.
---
Gala Dinner and Auction
The Lutheran Education Foundation hosted the 24th annual Lincoln Lutheran Gala and Dinner Auction on March 22, 2019 at the Embassy Suites in Lincoln. The event raised over $123,000 through a live and silent auction to support Christian education for current and future students.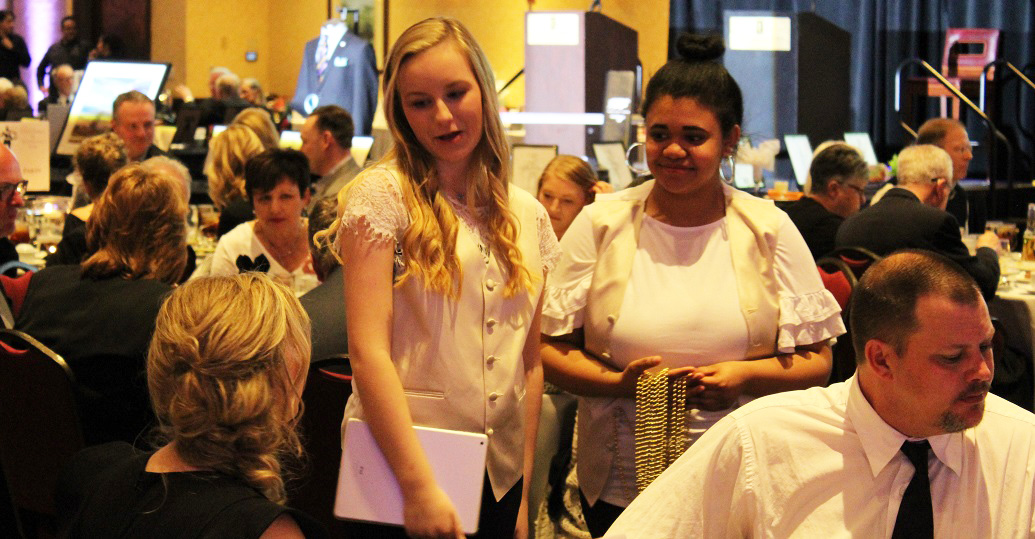 ---
"The annual Lincoln Lutheran gala is always a great time to come together to celebrate and support Christian education, while having fun with good friends. This year's event was even bigger and better than ever, and we were blessed to be a part of it"
--Matt and Anne Blankenbiller.
---
Scott Ernstmeyer presented the 2019 Shield of Faith Award to the Rupert Dunklau Foundation and the 2019 Founders Award to Mark and Sandy Hannemann. The two awards recognize the many ways Dunklau Foundation and the Hannemann family have enhanced the ministry of Lincoln Lutheran and Lutheran Education to the community of Lincoln.
---
"I have attended the Gala for five years. I am amazed and humbled each year as over 400 guests attend and make a difference in the lives of young men and women today, tomorrow and forever. The event is an evening of fun and fellowship for the Warrior family in generous support for Christ-centered education and scholarships."
--Lloyd Wagnitz, Director of Ministry Advancement.
---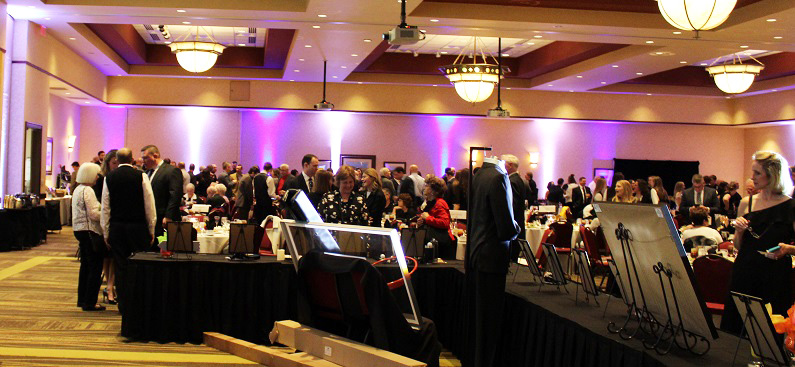 The 25th annual Gala is scheduled for March 27, 2020.
---
Give to Lincoln Day
In the last eight years in May, over $265,500 has been raised through this wonderful event to support our students. What a blessing this giving opportunity is to our ministry!
The money raised during this one day event directly benefits Lincoln Lutheran Middle/High School through the Warrior Fund of the Now Through Eternity campaign. Your donation will allow us to:
Maximize Christ-centered education for future servant-leaders.
Share the saving grace of Christ with many who are impacted by Lincoln Lutheran.
Pursue excellence in all facets of the Lincoln Lutheran ministry.