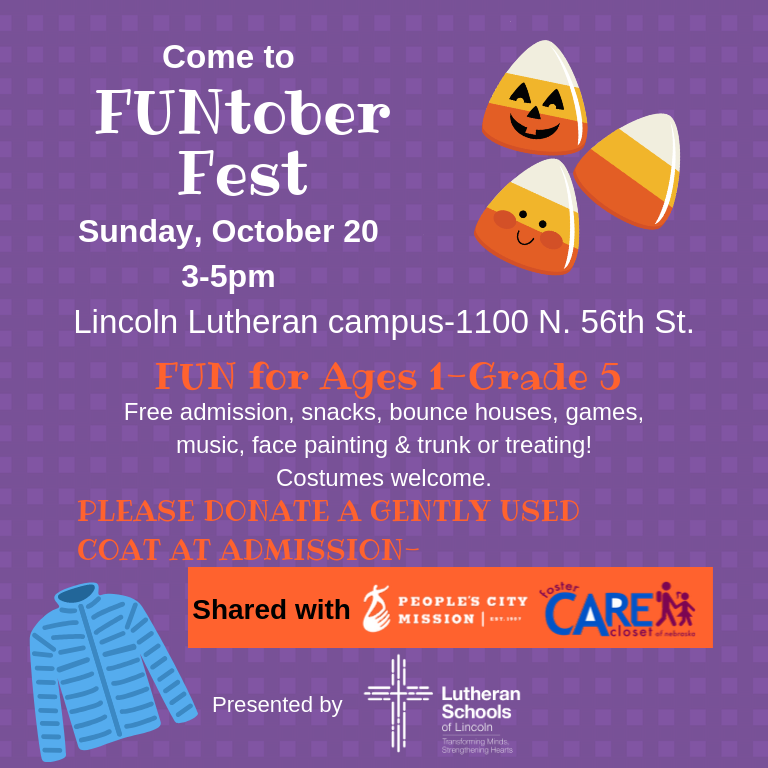 FUNtober Fest this Sunday!
Korinna Rodencal
Tuesday, October 15, 2019
Calling all Kids Ages 1- Grade 5! Join the Lutheran Schools of Lincoln as we celebrate FUNtober Fest THIS Sunday, October 20 from 3-5 pm at Lincoln Lutheran. No registration needed, just come and bring a gently used coat to share with People's City Mission and Lincoln Cares. Let's celebrate Fall!!