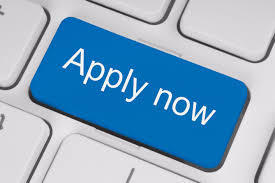 Apply Now for the 2020-2021 School Year!
Korinna Rodencal
Monday, January 27, 2020
We are currently accepting applications for new incoming students for the 2020-2021 school year. We would love the opportunity to meet with you and your student so you can learn more about how you can "BE MORE" with Lincoln Lutheran! If you would like more information about Lincoln Lutheran, we would encourage you to click on the "Visit" button at the top of the Lincoln Lutheran website. From that page you can learn more about Lincoln Lutheran, schedule a visit for the whole family and get information about scheduling a student shadow day so your student can get a little glimpse into what make Lincoln Lutheran a special place. Finally, you can apply online using the link on that page or by clicking HERE!
A reminder to our current Lincoln Lutheran families, no need to fill out an application for currently enrolled students as we will automatically re-enroll students. If you know of someone who may like more information on Lincoln Lutheran, we would love the opportunity to reach out to them. You can always point people to our website, or feel free to contact either Kristin Bennett or Joel Janecek in the school office.