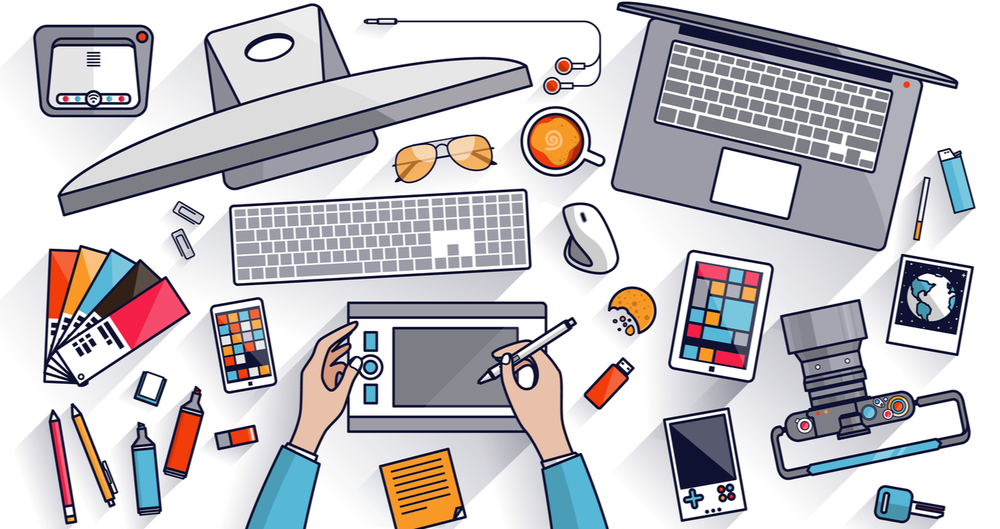 2020 Technology Sale
Korinna Rodencal
Monday, November 16, 2020
This Saturday (11/21) from 9am - 1 pm, the Lincoln Lutheran Tech Team will be hosting their annual Technology Sale!
45+ computers, 10+ laptops, 5+ projectors, 4+ iPads, 8+ printers, 30+ monitors, 15+ switches, 2 iPhones, lots of electronics, cables, drives, keyboards, mice, chairs, musical instruments, and much more.

NOTES:
1) Cash, checks & credit cards accepted.
2) $20 fee for early sales (before Saturday)
3) Everything* left HALF PRICE after noon.
4) Masks, hand sanitizer (provided), and social distancing will be required.
5) Prices are not firm. Haggling welcome. Let's make a deal.


WHERE:
Lincoln Lutheran High School
1100 North 56th Street
Lincoln, NE

On 56th Street, North of O Street between Vine and Holdridge.

WHEN:
Saturday, November 21st
From 9:00am until 1:00pm
EVERYTHING* half-price after noon

WHY:
We have upgraded some of our equipment and are tired of storing the older equipment. 95% is in working condition and the remaining 5% is plainly marked as "for parts". Some items were donated by Lincoln Lutheran families.

WHAT:
Laptops, iPads, Macs, PCs, Video Projectors, Monitors (15-24 inch), Printers, Keyboards, Mice, Servers, Document Cameras, Wireless Access Points, Hubs, Switches, Software, Cables, Hard Drives, RAM and lots of misc items. Over 300 items total

You can send questions to techsale@lincolnlutheran.org

---------------------------------
DETAILS DETAILS DETAILS:
---------------------------------

Macintosh Computers:
About 8 iMacs 21.5 inch and 27 inch (Some i5 with 8GB). About 10 Mac Minis from 2009 to 2014. (some i7 with 16GB and Fusion drives) ($60 and up for Mac + monitor + keyboard + mouse). Most are running Catalina. Some are running High Sierra. Six can run Big Sur.

1x MacMini 2009 (Core2duo 1.83GHz,1GB,80GB) $30
2X MacMini 2012 (i5 2.5GHz,2.5GHZ,4GB,500GB) $160
4x MacMini 2014 (i5 2.6GHz,8GB,1000GB)$250
2x MacMini 2012 (i7 2.3GHz,16GB,250GB SSD)$310
1x MacMini 2014 (i7 3.0GHz,16GB,1128GB Fusion)$360
1x iMac 21.5" 2009 (Core2duo 3.06GHz,4GB,500GB) $120
1x iMac 21.5" 2009 (Core2duo 3.06GHz,4GB,1000GB)$140
1x iMac 21.5" 2011 (i5 2.5GHz,8GB,500GB) $200
1x iMac 27.0" 2011 (i5 2.7GHz,8GB,1000GB) $330
4x iMac 21.5" 2013 (i3 3.3GHz,4GB,500GB)$240
1x iMac 21.5" 2013 (i5 2.7GHz,8GB,1000GB)$440
1x MacBook Pro 2009 aluminum unibody (unknown) $100
1x MacBook Pro 2012 (i5 2.5GHz,16GB,500GB) $460
1x MacBook Pro 2012 (i5 2.5GHz,8GB,500GB) $420

PCs:
40+ Some IBM, Lenovo and Dells. Speeds up to 3Ghz and 8 Gig of RAM. Most are running Windows 10 Pro or Home ($50 and up for PC + 19 inch flat-panel monitor + keyboard + mouse). Some with older gaming graphics cards like GeForce GTX 660.

All with Windows 10 unless specified
2x Dell Optiplex 390(i5,8GB,120GB SSD,1TB HDD,750ti) $310
4x Dell Optiplex 980(i7,8GB,320GB HDD) $200
3x Dell Optiplex 390(i3,8GB,250GB HDD) $160
2x Lenovo ThinkCenter (Athlon II,8GB,300GB HDD)$80
3x Dell Optiplex 380 (Core2duo,4GB,250GB HDD) $30
2x Dell Inspiron 531 (Athlon64, 3GB,220GB HDD) $20
25x Older PCs with no OS that will be sold for $2-14 each

Laptops:
About 16 laptops or various makes. Mostly Dell, but some others as well; 14 inch to 17 inch screens. Most work, but there are some will be sold for parts only. Some have docks. ($35 and up for working laptops) Most laptops are running Windows 10 Pro.

6x Dell Latitude 630 (core2 2.0GHz,1GB,55GB HDD) $35
1x HP EliteBook 6930p (core2 2.5GHz,2GB,238GB)$50(sold?)
1x Dell Studio 1737 (core2 2.0GHz,4GB,288GB) $105 (sold?)
1x HP Notebook(Celeron 1.6GHz,4GB RAM,477GB HDD)$160 (s?)
1x Acer Aspire 7551 (Athlon II 2.2GHz,3GB,285GB) $160
1x Toshiba L775D (A6 1.5GHz,4GB,579GB) $180
1x MacBook Pro 2009 aluminum unibody (unknown) $100
1x MacBook Pro 2012 (i5 2.5GHz,16GB,500GB) $460
2x MacBook Pro 2012 (i5 2.5GHz,8GB,500GB) $420

iPads, iPods & iPhones:
iPads and iPad cases, various makes and models. Maybe some other tablets. Many different types of cases, some new in box. Also a couple of iPhones and iPods.

1x iPad2 (16GB Wi-Fi only) $40
2x iPad3 (32GB Wi-Fi only) $60 (sold?)
1x iPad3 (64GB Wi-Fi only) $80 (sold?)
1x iPhone SE (32GB? Cracked screen) $40
1x iPhone 7 (128GB Verizon) $100 (sold?)
2x iPod Nano (7th gen, 16GB? Cracked screen) $20

Projectors:
A few projectors. Mostly Epson, but some other brands as well. Between 2200 and 4000 lumens. All work, I have some spare bulbs for them as well. Some have HDMI ports, others will come with an HDMI converter.

3x Epson 83+ (2200 lumens, 1080i, HDMI converter) $120
2x Epson 96w (2700 lumens, 1080i, HDMI) $180 (sold?)
1x BenQ SP820 (4000 lumens, 1080i, HDMI converter) $200
1x InFocus IN42 (3500 lumens 1080i HDMI converter) $180

Networking:
Some 8, 24, and 48 port switches. HP, Juniper, Linksys, Cisco and others. 2 boxes of fiber cables.

Wireless Access Points:
8+- Aerohive AP210 that mesh together and use a cloud controller. Linksys, Netgear, D-Link. About 10 total. All were working when we took them out of service.

Servers & DIY Rack Mount Cases:
Not sure what the servers will be yet, but we have 3 rack mountable DIY server cases.

Monitors:
Lots of mostly Dell flat panel monitors, 15 inch to 21 inch. ($15 - $35). One Sony Trinitron 19inch CRT. They tell me these are great for gaming because there is no lag. They sell for $250 on eBay plus shipping. Ours will be cheaper.

Keyboards:
A few dozen, some USB, some PS2, some Mac, some PC some new and some used. ($2 and up)

Mechanical Keyboards:
2 - NorthGate Ultra keyboards $100, about 2 other mechanical keyboards that I've been storing for years and am finally ready to get rid of. These won't be especially cheap. eBay prices without the risk.

Mice:
A few dozen mostly USB mice. Some Apple Mighty Mouse, but mostly Dell and IBM. A couple of new mice. ($2 and up)

Printers:
About 8, mostly HP Printers are mostly ink jet printers and were, for the most part, donated to Lincoln Lutheran. I'm not sure about the quality, but I am sure they will be cheap ($2 - $25). At least one printer/scanner/copier and one typewriter. Some unopened boxes of Brother and HP toner.

Misc. hardware:
All sorts of cables and adapters (some HDMI), hard drives, RAM, VCRs and DVD players, scanners, speakers. Some SeaSonic power supplies, stereo system with a turnstyle. iPods, iPhones, PlayStation 4 Pro. Lots and lots more.

Misc. Software:
Lots of software, mostly educational.

Musical Instruments:
3x Bassoons 1x Baritone.

Office Chairs:
8+ office chairs, several Nuova Contessa chairs. These are in good shape except for the seats, which need to be recovered (the material has started to wear thin).

Hey Woodite Chairs:
Hey Woodite mid century chairs by Heywood Wakefield. I have brown, tan, yellow, blue, red, green and teal in different numbers. I have enough of each color to make a set of 4 except in teal. The chairs are in very good condition (they are practically indestructible), but the baskets underneath are not as well preserved.

Remember, everything* that's left is half price after noon.

Pictures represent a small portion of what we'll have for sale on Saturday, November 21st.

*There are actually about two dozen items that won't be half price after noon, but they will be plainly marked.