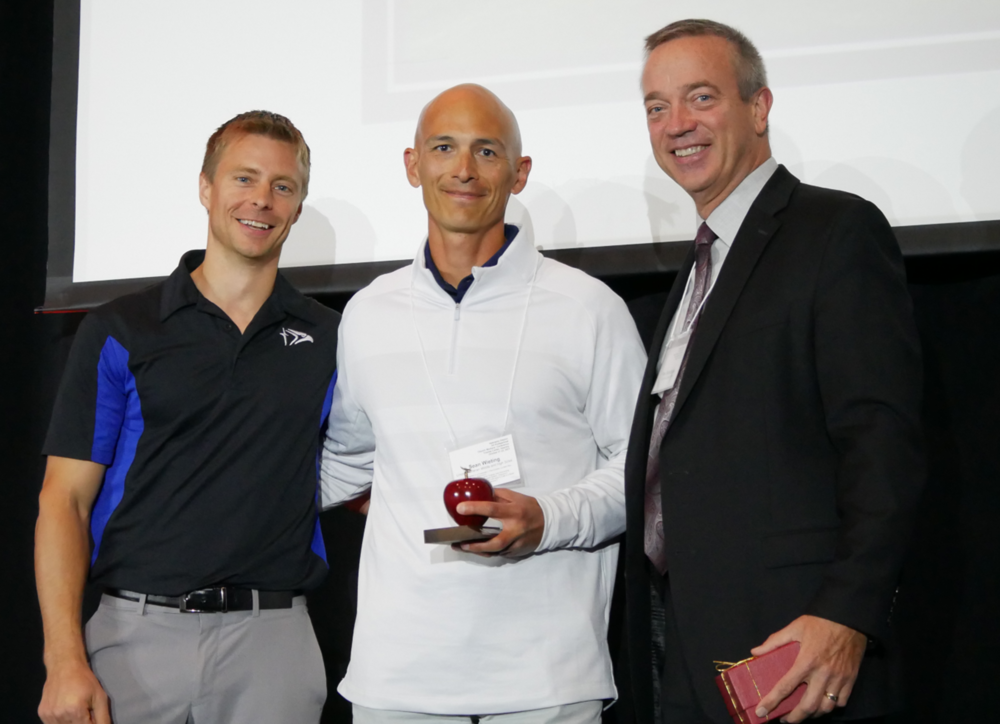 Lincoln Lutheran Teacher Sean Wieting named the Nebraska District Church Worker Middle/High School Teacher of the Year
Korinna Rodencal
Thursday, November 04, 2021
Mr. Sean Wieting was recently named the Nebraska District Church Workers Middle/ High School Teacher of the Year! Ten years ago, Mr. Wieting walked away from corporate America to answer God's call to teach and we are so grateful he did! He teaches sixth grade at Lincoln Lutheran and is the head coach of the middle school football team.
Mr. Wieting is making a lifelong impact on our students by setting high expectations mixed in with a whole lot of grace and understanding. He takes a sincere interest in each of them and gets to know them personally - their interests, strengths, families, their worries and fears. He conducts himself as a calm, caring, Christian man inside and outside of the classroom. Students, parents and fellow teachers all agree that Mr. Wieting is well-deserving of this honor. Lincoln Lutheran is blessed to have caring, enthusiastic educators like Mr. Wieting at our school.
Please join us in congratulating Mr. Wieting on this accomplishment!