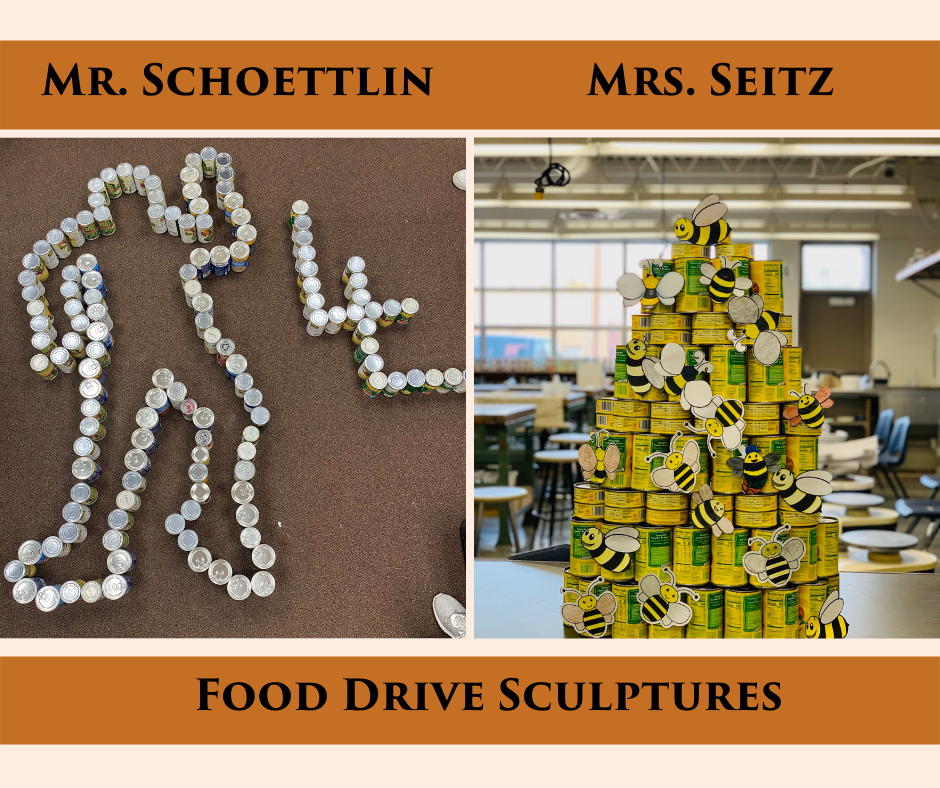 Lincoln Lutheran Food Drive 2021
Korinna Rodencal
Tuesday, November 09, 2021
A HUGE thank you goes out to all our students and families for their generous donations to the Food Drive held the past two weeks. Each AP & Access class gathered non-perishable food items to be donated to the Food Bank of Lincoln.
At the end of the drive, each class then created a "food sculpture" out of the food they had gathered. We had two "competitions" going on - (1) for the most food poundage collected by a class and (2) the best food sculptures.
Congratulations to Mrs. Troyer's AP (high school students) class who gathered 578 pounds, which averages out to 32 pounds of food per student! Also, congratulations to Mrs. Stahr's Access (middle school students) for gathering 118 lbs of food!
In the sculpting competition a "Well Done!" goes out to Mr. Schoettlin and Mrs. Seitz's classes. The pictures attached to this story are the two winning "sculptures" as voted on by the STUCO who sponsored the Food Drive.
The Food Drive was a HUGE success with the students gathering 1,914 lbs of food!! Thank you to our parents who allowed their students to raid their pantries and for supporting this great cause to help feed the less fortunate in Southeastern Nebraska.