On Friday, October 20, Lincoln Lutheran honored two of our alumni during halftime of the Homecoming football game. This year's honorees were Liz (Justus) Schultz ('77) as the Distinguished Alumni and Miranda (Rabbe) Watson ('99) as the Distinguished Young Alumni.
We asked these two graduates to share a little bit about themselves and how Lincoln Lutheran impacted their lives, this is what they shared:
Liz Schultz is a 1977 graduate of Lincoln Lutheran Junior High. She went on to attend both Lincoln Northeast High School and Concordia University, NE where she received a degree in Elementary and Early Childhood Education. She would later earn a Master's Degree in Early Childhood from Concordia. To begin her career she taught preschool, kindergarten and first grade. The last 17 years she has served at Faith Lutheran Church providing leadership for Touching Hearts. During that time, the ministry has grown from a preschool and childcare of 50 students and 3 classrooms to a preschool and childcare of over 200 students and 9 classrooms. In 2007 Liz earned a Nebraska District Distinguished Lutheran Early Childhood Administrator award.
Liz's education at Lincoln Lutheran helped prepare her for educational career. "Lincoln Lutheran taught me about quality education. I learned how to study and grow as an individual. I also learned that faith is connected to our everyday lives and should be a part of all we do. Lincoln Lutheran instilled in me a desire to share my faith. One of the reasons I became a full-time church worker was because of the many teachers and role models at Lincoln Lutheran."
When asked what some of her favorite memories from Lincoln Lutheran were, Liz shared she enjoyed "many wonderful teachers, especially Mr. Roeber. I remember having a lot of fun in science and home economics. I really enjoyed band and choir and playing basketball with my teammates."
Liz and husband Ron Schultz live in Lincoln and are blessed with three children: Luke (LL '05), Caroline (LL '07) and Megan (LL '10). They are also thankful for daughter-in-law Kim Schultz, son-in-law Eric So and two grandchildren - Landon and Gavin Schultz.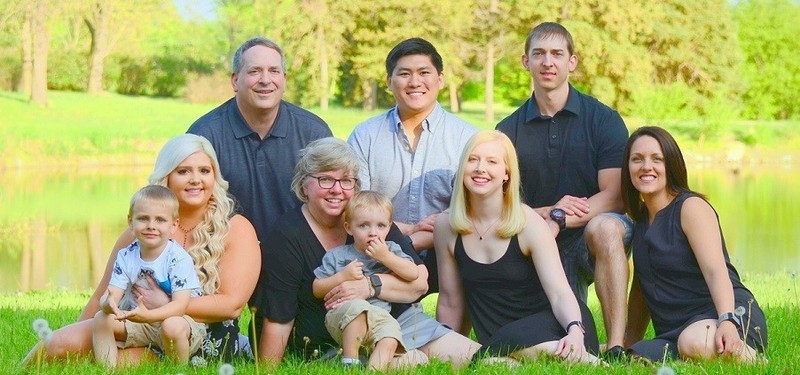 Miranda Watson is a 1999 graduate of Lincoln Lutheran High School. She went on to attend the University of Nebraska, Lincoln earning a Business Management degree. After working in employee training and recruitment with two different companies Miranda would go on to earn multiple real estate licences from the Larabee School of Real Estate. She is currently self-employed with Woods Bros Realty as a REALTOR®, Assoc Broker.
Some of Miranda's favorite memories of Lincoln Lutheran include times spent in shop class learning to use power tools, (correctly and safely!), designing a project, and completing it to Mr Roeber's high standards (not an easy feat). "We were not only taught life skills that I STILL use on a daily basis, we were also taught creativity and problem-solving. We were encouraged to stick with a project or process, and learn to adjust when things weren't quite turning out according to our original plan - a life lesson for which I am forever grateful."
When asked how Lincoln Lutheran prepared her for life, Miranda responded, "When I attended LL, we were given great freedoms to make our own choices, but also true responsibilities to ensure that whatever we did was a success. For those of us who may have been a smidge ornerier than others, we were given guidance and correction in a compassionate manner. Our teachers set an example of Christ's love and direction for our daily lives. With high expectations, I was allowed to participate in school activities year-round. The balance I learned while relying on God as my stronghold to manage everything has prepared me for my work and play in life, with clients, friends, family and more!"
Miranda and husband Jaime live in Lincoln and are blessed with two sons, Nolan (6th grade @ LL), and Myles (5th grade @ Faith).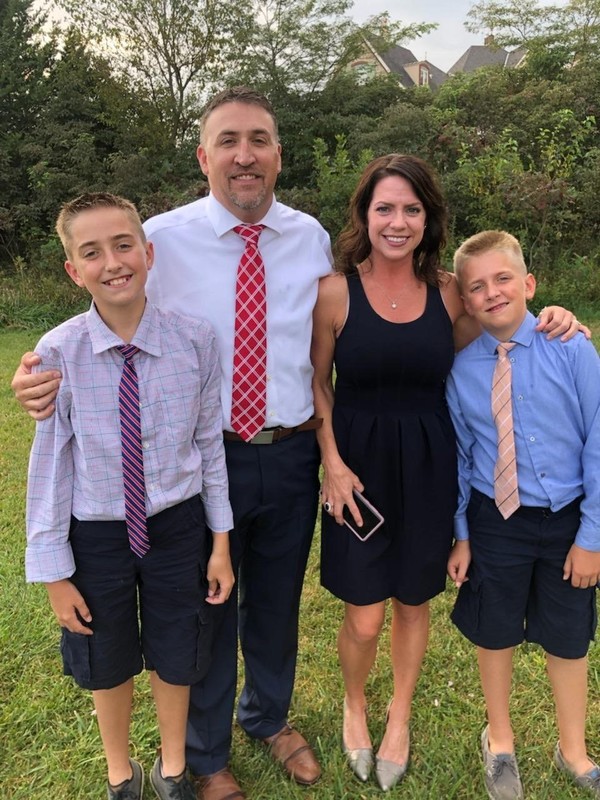 Lincoln Lutheran thanks God for these two alum and we pray that He would continue to bless them in the years to come.